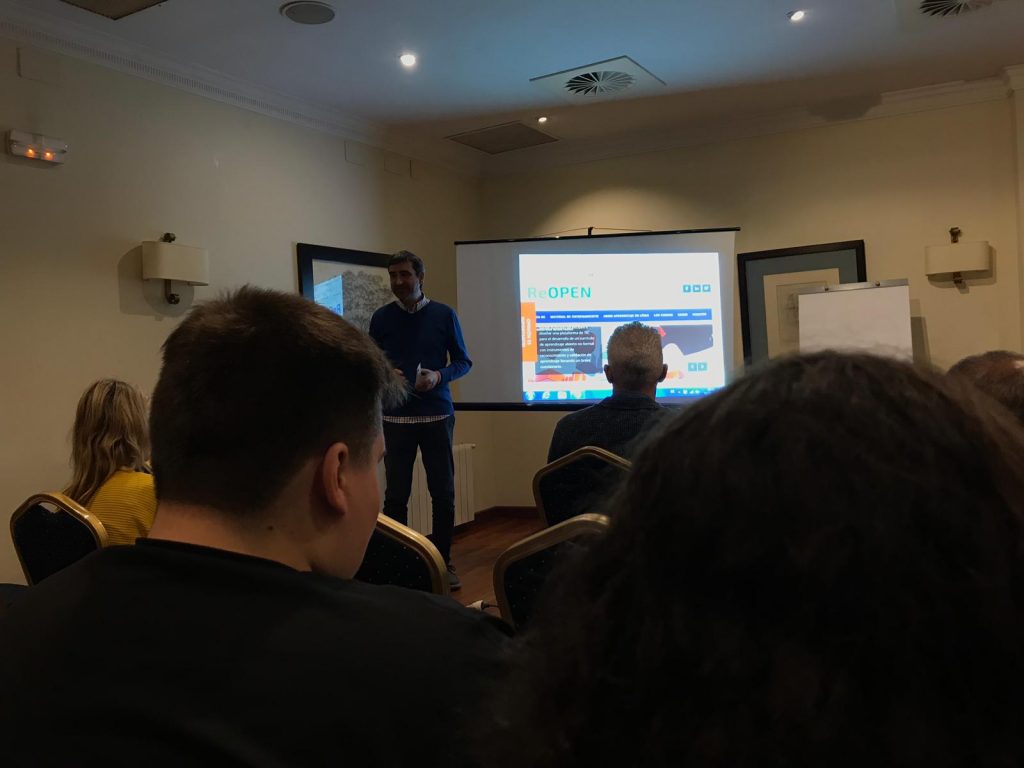 On Tuesday, 30 October 2018, ONECO organized the event "Work breakfast with ReOPEN – Online training: Recognition of skills in the labor market", which put an end to the Spanish activities developed in the framework of ReOPEN project.
The event was held at the Hotel Doña María in Seville, at 10 am (local time), and consisted of three main parts:
Presentation of ReOPEN project and main results, mainly ICT platform (O1) and CPD courses (O5).
Open debate with the audience about online training, benefits and shortcomings.
Networking session.